And just like that we've breezed through another year. Only yesterday it was January: Snape had just passed away (:/), Juju On That Beat hadn't been fully realized (though you could just listen to the OG Crime Mob track instead), and I was still playing Clash of Clans (I'm not anymore). It was a strange year to be sure, but despite all the downer events and losses we suffered it was a monumental twelve months packed with tunes from the industry's most iconic figures.
All across the interwebs there will be recaps of this year dubbing it "The Year of the Album." And overall it really was. Bey's Lemonade, Frank's Blonde, Ye's TLOP, Drake, Rihanna, etc, etc, etc. 2016 was a confluence of almost every conceivable pop titan who've taken root in the musical landscape in recent years.  And while the heavyweights ruled the charts, there was a swirling mix of new and less heralded artists producing a ton of excellent music, too.
The Bakery was around for about half of it and after some false starts and illegal formation penalties (Thanks, Soundcloud) we developed a weekly Music Roundup post that attempted to capture some of the coolest new music coming out. I wanted to avoid reposting the Spotify Viral Top 50 list every week. Instead, over the last six months, I've tried to introduce some different sounds into your earholes. Now as we face an uncertain future in 2017, let's look back on 2016 and the 50ish weeks that effused some of the strangest yet incredible music we've heard in a long time.
Brooks' Top 5 Songs
Flume – Say It (feat. Tove Lo)
This is the third single from Flume's highly anticipated second album Skin following the back-to-back release of "Never Be Like You" and "Smoke & Retribution" in late January. While "NBLY" is clearly the radio song, and "S&R" is the hip hop crossover thanks to a verse from Vince Staples, "Say It" is just pure, unadulterated Flume – ethereal hook (sung by Tove Lo), jarring, off-kilter beat, and simple beautiful synths. Eight months on and it still gives me chills.
The Weeknd – I Feel It Coming
I thought one Weeknd x Daft Punk collab was the treat of the year when "Starboy" caught us all off guard in September. But then rumors began swirling that a second track featuring this trio of icons was in the works and for once the rumors were right. Not only do I like "I Feel It Coming" better than "Starboy," I also think it's the best cut from Abel's new album.  It marries Abel's newfound goth pop lane with Daft Punk's disco vibes (replete with talk box). It's pretty surreal to hear Abel's falsetto laid over DP's iconic robot voices. I feel several Grammy's coming.
ATTLAS – Ryat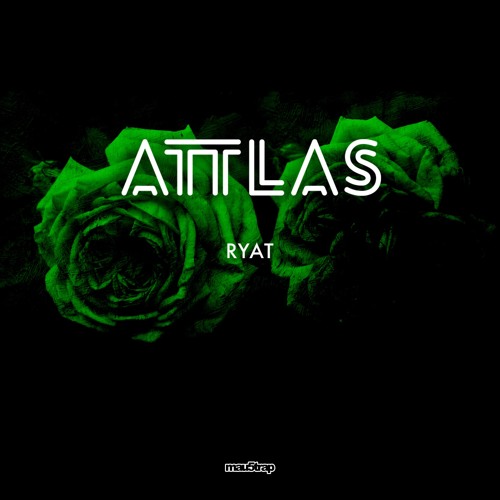 I think I speak for Dustin when I say that when this track dropped in June it was immediately one of the best songs of the summer. Now as we look back at the year of electronic music as a whole, I am absolutely comfortable marking it as not only the best house song, but I'll go even further and say it's the best electronic track of the year. ATTLAS abandons his dark minimalist techno for a brighter, more hopeful aesthetic on this one.
Kanye West – Ultralight Beam
Oh, Kanye. No contemporary artist can provoke such a wide range of emotions and varying opinions from the public writ large. I fall somewhere between "God, you idiot" and "You can't separate an artist from his personality." The release and ongoing real-time editing of The Life of Pablo has once again tested us on how much Kanye we can take. That said, TLOP is one of my favorite projects of Mr. West's to date and "Ultralight Beam" is the crown jewel on top of the pile of tracks that Kanye continues to refine.
Desiigner – Tiimmy Turner
When Desiigner released the first non- "Panda" song of his career I didn't immediately listen to it. He performed it as a freestyle for XXL's "Freshman Class of 2016" and I just didn't have any interest in it. That was until the video went viral, hitting critical mass a few days later. The song is 45 seconds long. Desiigner stands before us in black and white, both arms chicken-winged up snapping his fingers to a beat we can't hear. You can't understand a word he's saying other than "Timmy, Timmy Turner…" Somehow that was enough.  I was in utter shock. I wanted the CDQ version mainlined into my brain as soon as possible. This song is so many things – utterly dark, disconcerting, hopeful (by the end), and catchy. Above all else catchy as hell.
Future – Low Life (feat. The Weeknd)
In 2010 Lil Wayne rapped on "Money to Blow," "And we gon' be alright if we put Drake on every hook." Update that to 2016 and you can one thousand percent say the same thing about The Weeknd. Every hook he jumps on bumps the song up a few notches. Couple the hottest singer with the hottest rapper in the game, Future, and tack on Metro Boomin' whose beats have been strewn up and down the rap charts all year, and you have an unbeatable rap triumvirate. Low Life is second to last track on Future's second project of 2016 (in only February!) and it crushes all other output of his for the year. (Yes I know this #6)
Brooks's Top 5 Albums
Kanye West – The Life of Pablo
I won't belabor the point. TLOP is a wonderful piece of art that exposes many of Kanye's insecurities that he's often unwilling to reveal in his personal (or rather very public) life. That's not to say he should show us the real Kanye when he's giving an interview or whatever, but if you ignore all his public antics and simply focus on his music you can get a more accurate understanding of where he is mentally. Fear of old age and monogamy, losing friends, and the sad realities of the uber famous (boo hoo).
Schoolboy – Blank Face LP
I talked above about all the big names who dropped albums this year. And while those are all dope (mostly – I'm gonna be honest I didn't buy Tidal to listen to Lemonade) there were several albums that avoided the limelight but still afforded me hours of listening pleasure. Schoolboy Q graced us with his most complete project to date in Blank Face LP. From Anderson .Paak's crooning rasp on the opening notes of "TorcH" to Kanye's insufferably catchy, "ok ok ok ok OKAY" to Jadakiss slicing into our gray matter with ruthless efficiency on "Groovy Tony." Q helped carry the TDE torch (heh) through 2016 and beyond.
Skepta – Konnichiwa
I haven't ever truly vibed with English rappers or the grime genre overall (think Dizzee Rascal, Tinie Tempah, Stormzy) prior to the last few months. Grime never really hit my ear right and I discounted it. I naively thought grime artists all sounded the same – unintelligible at worst, unlistenable at best. Boy was I wrong. Wrong, wrong, wrong. Do yourself a favor and go listen to Konnichiwa. This is Skepta's fourth official release and holds up as one of the most cohesive projects of the year. He's got ridiculous flow like an English Busta Rhymes, a Pharrel feature, oh and he J. Cole'd almost the entire album (credited with producing nine of the twelve tracks). This dude is a force.
Chance The Rapper- Coloring Book
It's curious to consider that, in 2016 with so much going on in the world, one of the best albums of the year was in fact a mixtape released for free by an independent artist and (most importantly and curious of all) is very much about a young man's faith in and love for God. I can't say I ever saw that coming, but hey if I could predict the future I probably wouldn't be writing this fucking blog. Coloring Book is an absolutely incredibly piece of work. Not just because Chance is such a highly capable rapper, but the entire aesthetic of the album is simply – joyfulness. You don't see that in rap. You don't see that in music. Hell, you'd be hard pressed to find that in the world. Go listen to it and feel the joy.
Bas – Too High to Riot
Signed to Dreamville Records, Bas would have a hard time stepping out of the massive J. Cole-shaped shadow even if he wanted to. The Queens, NY rapper instead appears comfortable carving his own lane in the underground rap game. Twelve well-crafted and lyrically dense tracks that is perfect for a springtime drive – windows down, volume cranked. In Too High To Riot, Bas explores his origins as a rapper, touring, girls, drugs, and dealing with the beginnings of fame. You wouldn't call his content the most original or groundbreaking, but his word choice, flow, and ability to meld his voice over the beat produces an artistic cohesion that few rappers can match.
Dustin's Top 5 Songs
Eric Prydz – Opus
At the risk of being blasphemous, I'd say that this is the single greatest Prydz production of his career. I'd say the same thing about his album with the same title, but this track is something else. Eclipsing nine minutes of run time, this song is a fine display of what the maestro is capable of with open road ahead. Every single second is meaningful, whether it's being spent building the track up or at its euphoric pinnacle this song is full of elation and leaves you with the same satisfaction as a classical crescendo.
A$AP Rocky x Mura Masa – Love$ick
There's a special place in my heart for a proper merger of hip-hop and electronic music. This is a soulful track laced by Mura Masa that reminds me of NYC the minute the steel drums kick in. It's playful, full of culture, and then Rocky adds the perfect verses over the top. It  makes you feel like you're walking around BK where the fire hydrants are busted and bringing down rain on the neighborhood kids.Though I think this track screams Summer more than anything, I'm a big fan of this duo, both individually and together.
Future feat. Drake – Used to This
Maaaan, I've been on board with Future since Dirty Sprite. This dude has carried himself with such swag that it doesn't even come off as ostentatious. It's like a direct contrast to Drake who flaunts his wealth to no end. Don't get me wrong, Future isn't afraid to let you know what kind of designer jeans he's wearing, but it's much less braggadocious. That's part of the reason this duo have gone on to make seemingly endless magic together. Future is the dude with the glasses  that athletes come up to, while Drake is just yapping and dapping everyone up. Regardless, this is a late 2016 track that's reminds me of the old school Wayne flyover interludes. Future and Drake have truly reached pop-rap's peak right now (and have for a while) and now this track is an invite to bask in their superiority.
Rae Sremmurd – Black Beatles/Swang
This may be a cop out, but I fucking love Black Beatles. Everything from the name of the track to the bars themselves. "Me and Paul McCartney related" gets me every single time. A lot of times you find yourself smiling as these dudes are just living up their fame and making hot tracks. Meanwhile, "Swang" is much simpler, but seems does an incredible job of vibe to the most basic of bars.
The Weeknd – Starboy
Again, I could see some cop out talk popping up, but nah. Initially I didn't have much faith in The Weeknd to live up to a Daft Punk produced track, he proved me wrong. Actually, I'd go as far as to say that his vocals accentuated the beat and made it even vibier. It makes for a solid burn and ride track that is reminiscent of the sounds Random Access Memories and the voice that has kept Abel on top of the Pop/R&B world.
Dustin's Top 5 Albums
RaeSremmurd – SremmLife II
Not enough can be said about these two and of this album. They've come a long way since "No Flex Zone" (classic btw). Despite its meager sales this album is made of more bangers than it's not. High profile tracks include "Real Chill", "Look Alive", "By Chance" and "Black Beatles" and that's just within the first 5 tracks of the album. I like their commercial appeal, but I don't think they've sold out just yet. Largely aided by tracks produced by Mike Will, SremmLife II is some of 2016's finest.
Future – EVOL
An early 2016 release, Future Freebandz really primed himself for a big year with Evol. While I could sing Future's praises for days on end, what really makes a solid album is the production and no one is hotter right now than Metro Boomin' (want some more). Featured on 5 of the album's 12 tracks, Metro brings that gutter sound that finds a way to enliven Future's typically monotonous drug raps. That said, I wouldn't dare take anything away from Hendrix. He's at his peak on "Ain't No Time", "Xanny Family", and most of all "Wicked". A key appearance from The Weeknd on "Low Life" is a icing on the cake.
Eric Prydz – Opus
This is sort of an extenuation of the Eric Prydz hand job that started with my "Opus" description, but I stand by what I said. This album has 19 tracks of Prydz's finest work. Long-loved tracks like "Everyday" and "Liberate" finally got the release they deserved and newer tracks like "Sunset of Cafe Mambo" and "Moody Mondays" pop up to remind you of the artists range. In the end, the album's namesake track is the crown jewel. Opus is exciting, inventive, BIG, and complete.
The Weeknd – Starboy
Yeah, yeah. I've got a thing for albums titled after their premier track, but that's my burden, not yours. Straight up, I fuck with Abel. I have belted out countless Weeknd tracks in my shower and car, but I've never reeeeally enjoyed a Weeknd album in its entirety because there's often little to no range outside of slow R&B to pop-y dance tracks. This album manages to overcome that hurdle and offer a full breadth of sounds and vibes. The title track is of course fire, but other songs like "False Alarm", which evokes a very Jack White feel and others like the "Stargirl Interlude" and "Six Feet Under", which tend to darken things up give you a taste of what Abel is capable of.
Best Mixtapes of 2016
Young Thug – Slime Season 3
A lot of comparisons have made between Young Thug and Lil Wayne; both prolific and often unintelligible ectomorphs gone off promethazine and purple haze, spouting silly lyrics and proclamations of rap dominance. These ET-looking cats are cut from the same cloth. But unfortunately while  Wayne's time is almost up, Thugger's moment is only just beginning. 2016 was his coming out party as he released three commercial mixtapes and an official rap collective album. Slime Season 3 was the gem of the lot – eight tracks featuring some of Thugger's most absurd lyrics "She suck the dick on the plane/call her airhead." It could be argued that Thugger is what's wrong with hip hop, but I can't help but love the dude. He is himself and expresses his uniqueness.
Kendrick Lamar – Untitled/Unmastered
I could easily have put this project in the "Album" category, but since Kdot has specified that these were throwaways from the last few years, I'll hold off. All the proof I need to start and finish the GOAT MC argument is that Kendrick randomly dropped a mixtape of cuts that didn't make it onto 2015's To Pimp A Butterfly and it became arguably the best rap album of the year. "Untitled 7" aka "Levitate" didn't make it onto an official album??? HOW SWAY?! Incredible shit.
Best Non-Spotify Tracks of 2016